Changes to inHEALTH's LAT Compendium Service to help you access and navigate the growing database are now live!
*Note: Please clear your browser's cache if you are having trouble accessing the new changes
1. New Search Options

Frame & begin your search in 3 different ways:

Issues/Benefits
Advanced
Keyword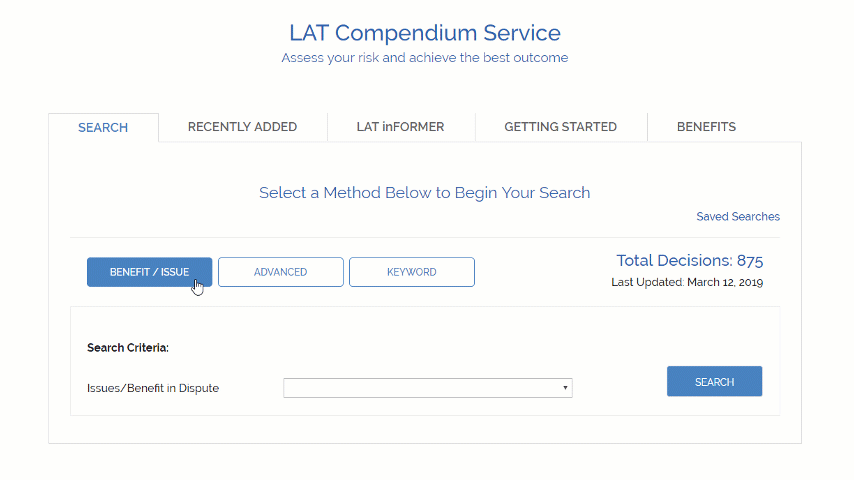 2. Advanced Filters Sidebar
Reduce and narrow your results to exactly what you're looking for*.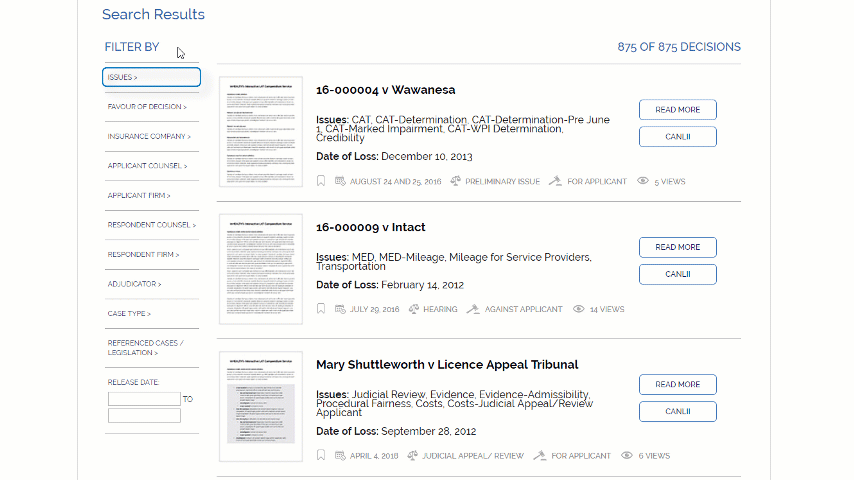 *No additional charges for this feature

3. Expanded Results Bar

View decisions at-a-glance and select those relevant to your situation at hand. Key information:

Case Name
Number of associated hearing types**
Issues
Date of Loss
Hearing Date
Case Type
Favour of Decision
Number of times viewed

**Example – Preliminary issues, Reconsiderations, Court of Appeals

4. Save Decision

Bookmark your selected 'Read More' case summary, marked in red for easy reference*.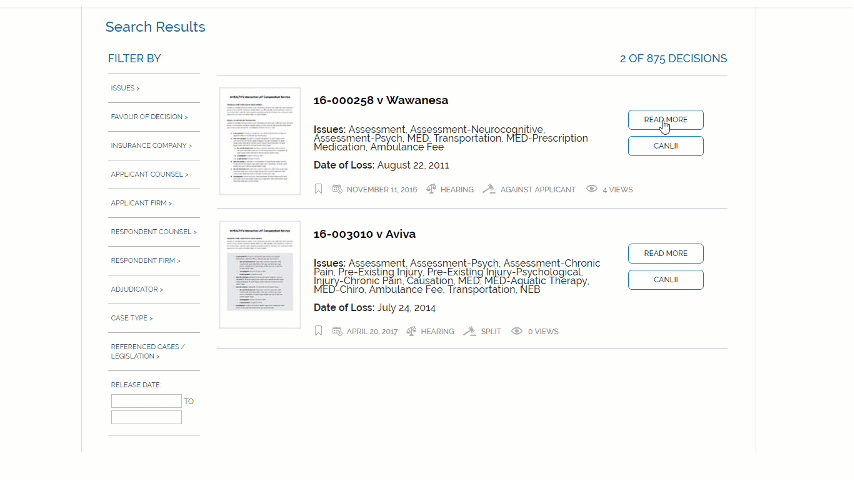 *No additional charges for this feature

7. Submit Decisions

Submit unpublished decisions to be shared with our community of subscribers. You can submit your decision here.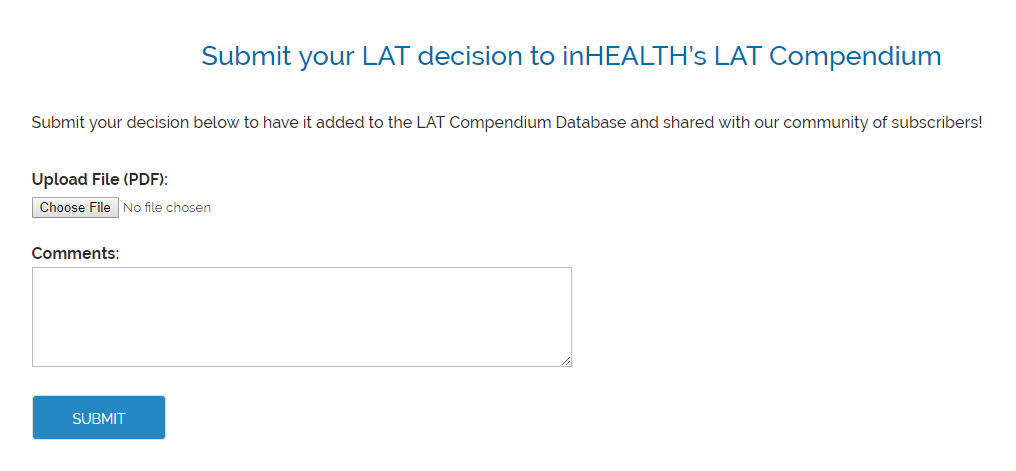 8. Notifications (LAT inFORMER, Breaking News, Newly Added)

Delivered to your inbox – your way – choose any or all:

LAT inFORMER Newsletter (Formerly known as Emerging Issues) – every Wednesday
Newly Added Notifications – every Friday, as new decisions are added to the database
Breaking News – as and when it happens
You can update your email preferences here.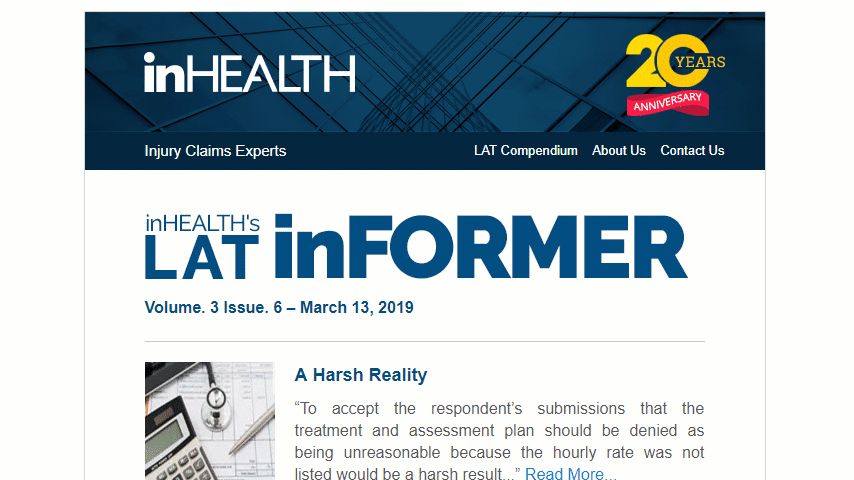 If you have any feedback regarding inHEALTH's LAT Compendium Service, we are more than happy to hear it!  Please submit your feedback below or message us on Live Chat.