Exciting changes to inHEALTH's LAT Compendium Service are here to help you access and navigate the growing database with ease!
*Note: Please clear your browser's cache if you are having trouble accessing the new changes
1. Filter by Date Range

Filter by Date Range in the Recently Added tab: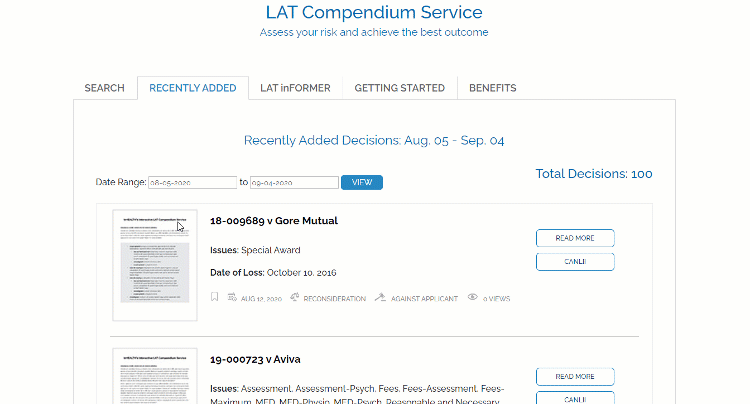 2. View Decision Release Date

The Release Date of each decision can now be found in the results bar beside the calendar icon.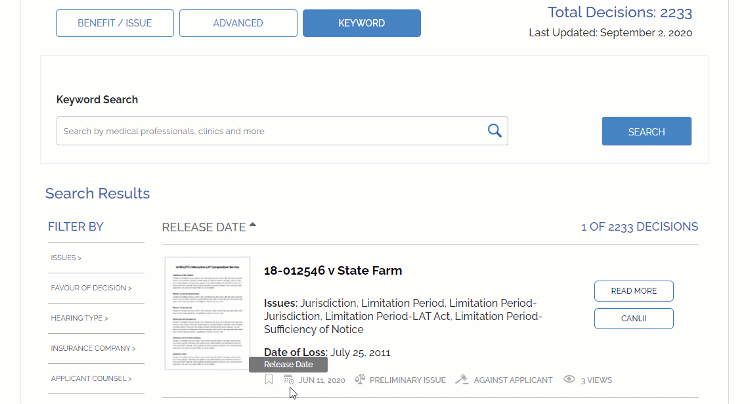 3. Sort by Release Date

Navigate above the results bar to the Release Date sort button to filter by the oldest or most recent decisions.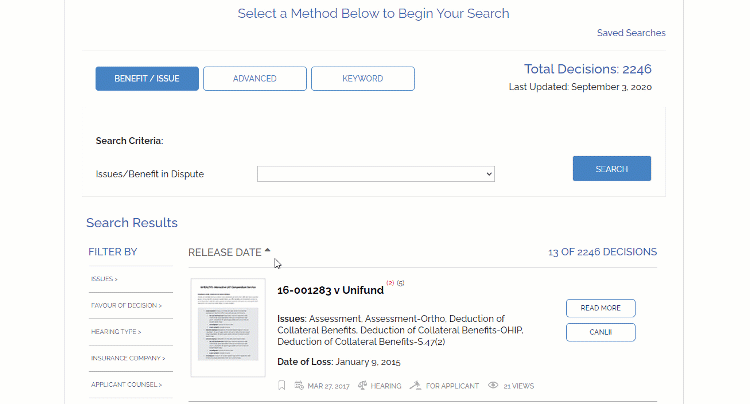 4. View Associated Decisions

Red subscript numbers indicate if there is more than one decision published under that LAT Number, (Ex. Hearing, Motion, Reconsideration, Preliminary Issue, Judicial Review/Appeal) Click on the number to view decisions in a new tab.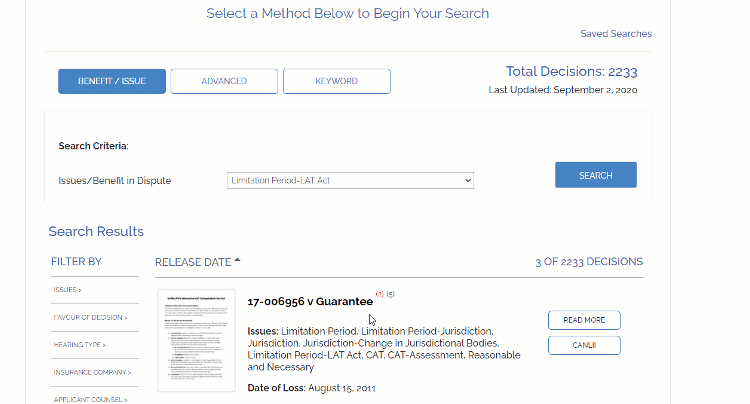 5. View Referenced Cases

Grey subscript numbers beside the Case Name indicate the number of times that LAT Number has been cited. Click on the number to view decisions in a new tab.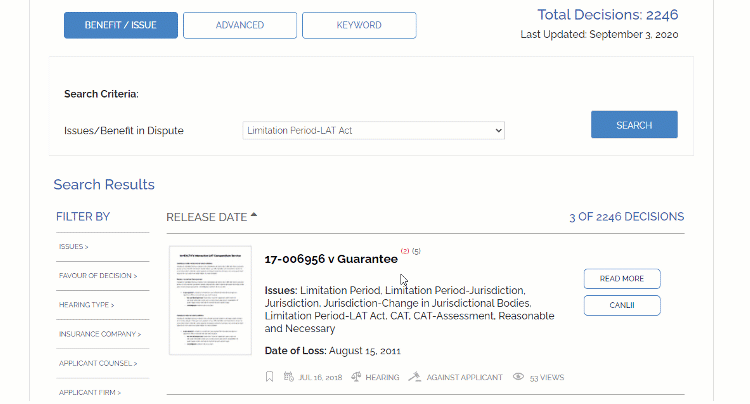 6. Print LAT inFORMER

Print the LAT inFORMER with ease through the print icon on the top right corner of each issue or using the button below each issue.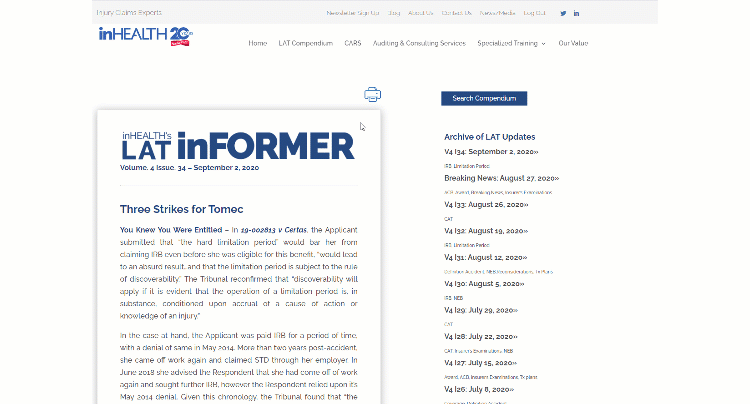 7. Outcome Analysis Report (O.A.R.)

Access research support services through inHEALTH's Live Chat, which includes an Outcome Analysis Report complete with for/against references.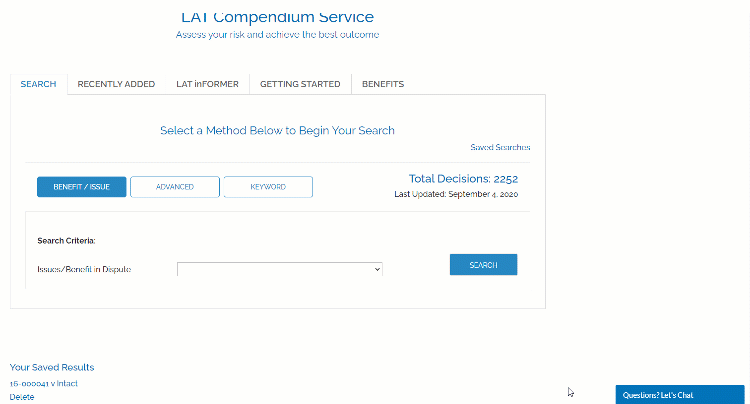 If you have any feedback regarding inHEALTH's LAT Compendium Service, we are more than happy to hear it!  Please submit your feedback below or message us on Live Chat.